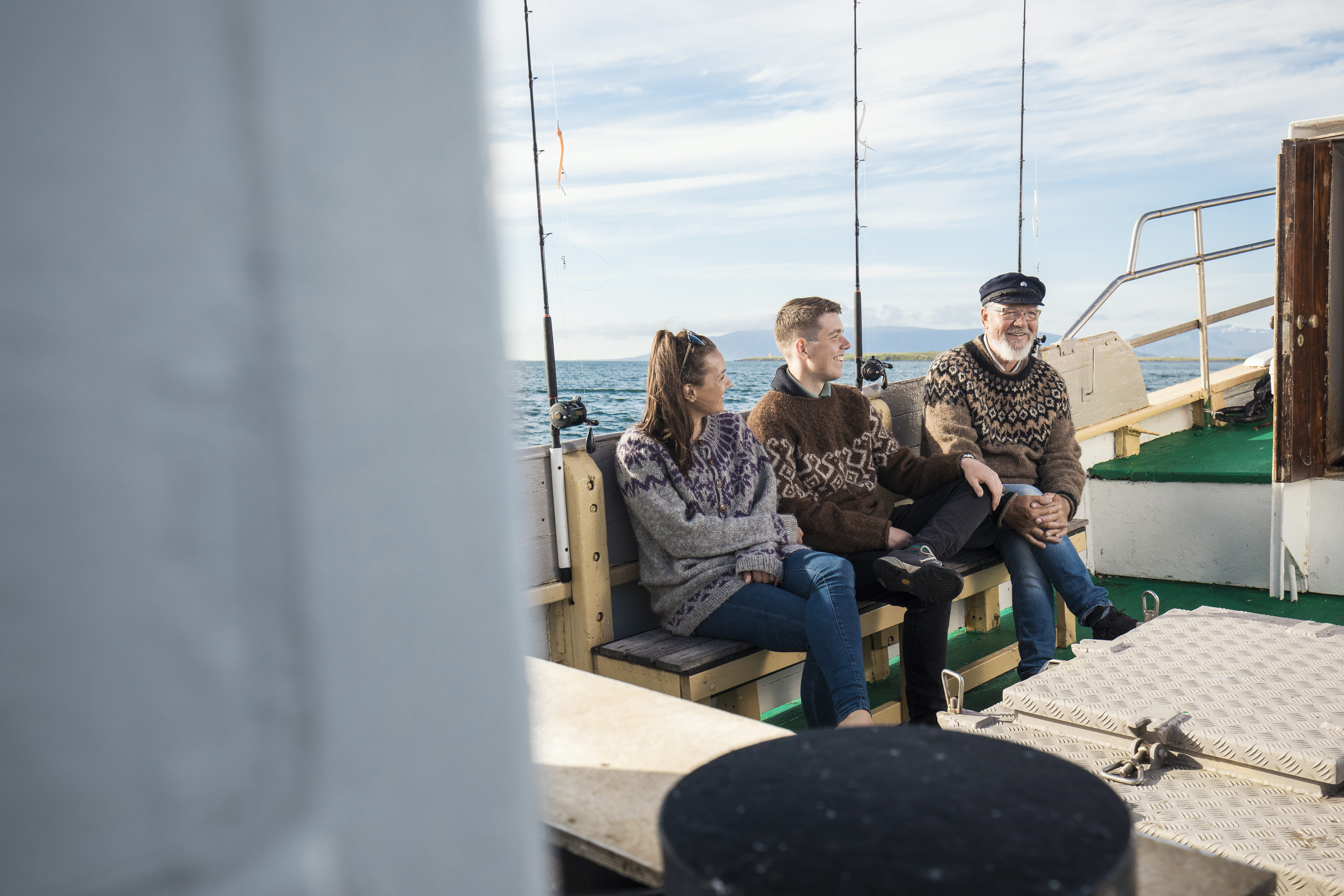 Happy Tours is a small family business that was founded in May of 2009. We have been sailing fishing boats in the rough environment of the North Atlantic Ocean since 1970. Our captain Snorri has been on duty more or less for 40 years, but now it involves taking care of guests on our boat.
The main goal of Happy Tours is to provide a fun, curious and educating experience for our guests.
We want you to discover a new exciting angle on your environment and be inspired by Iceland's wild nature.
Our fishing tours are operated on our charming old boat SAGA is a 40 feet traditional fishing boat. It was built from oak in east Iceland in 1970. The boat has now been qualified to serve passengers, and we have all the latest safety-equipment. Safety is our top priority. Since we only take a maximum of 15 passengers in our boat on scheduled tours, we are able to attend to each and every passenger. Therefore, we can offer more personal service.
The boat is located in the heart of the Old Harbour in Reykjavík, on the floating pier in front of the Whale Watching Centre.
Hotel pick up starts 45 minutes before departure and we are serving the greater Reykjavik area (see the hotel list).